Who needs an Alphonse Mucha silk kimono in their life?
Everyone with £175 to spare on one, of course!
She Vamps, a London-based Etsy seller, has a serious collection of these beautiful, classic Art Noveau kimonos and a selection of other high-end accessories guaranteed to appeal to the decadent and comfortably-off.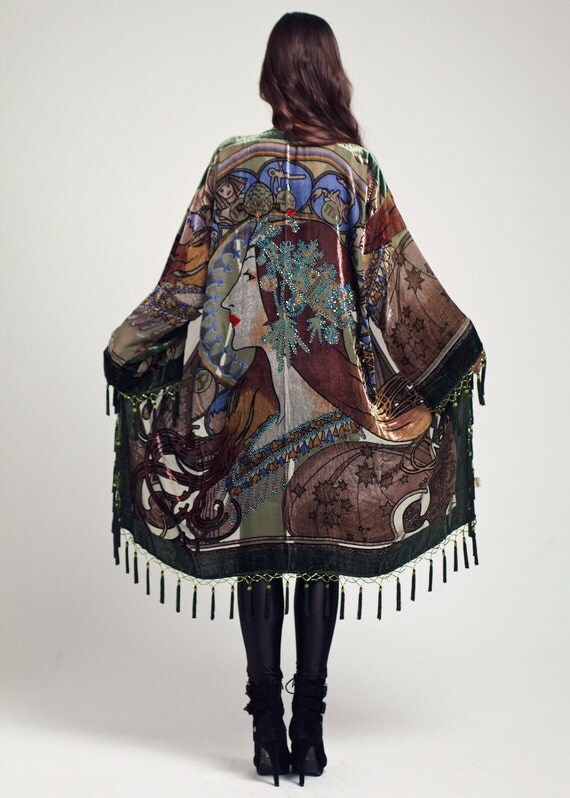 Thoroughly recommended if you're staggering under the weight of excess Christmas money and just want something beautiful and unique to shine out in at New Year.