High waisted, high-collared, high ruffles and big buttons: Black Mirror Design have an aesthetic, and they stick to it.
They're not cheap, and their standard sizing falls well outside anything that would fit the larger person, but if you're fortunate enough to be in the money, and small of size, they're worth checking out: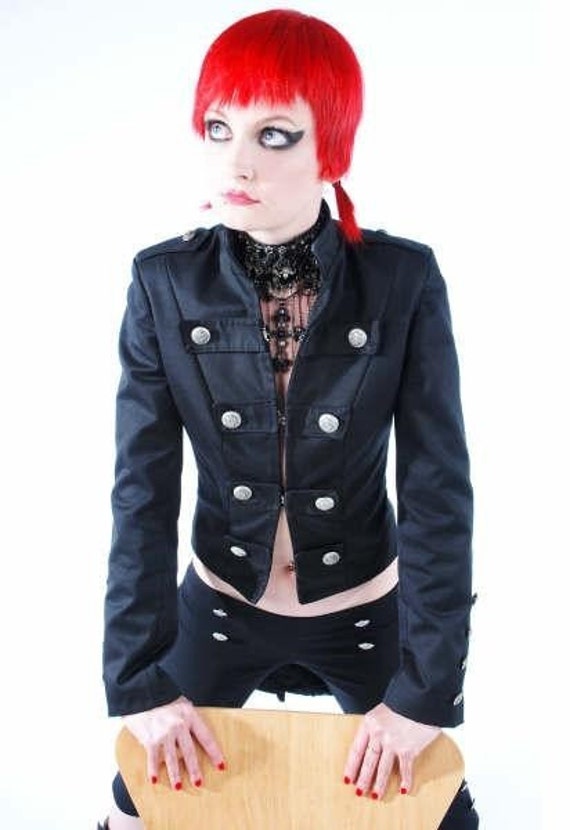 This military jacket is of the standard issue that you might find in any shop on Camden High Street, but things begin to improve almost right away: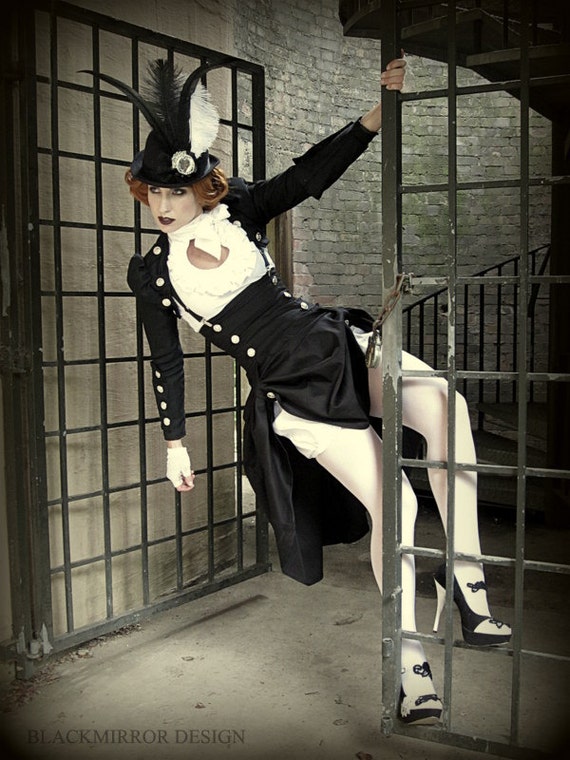 As you can see, this brand knows the value of contrast, and of the value of buttons as a decorative device. Occasionally they take this to some creative extremes: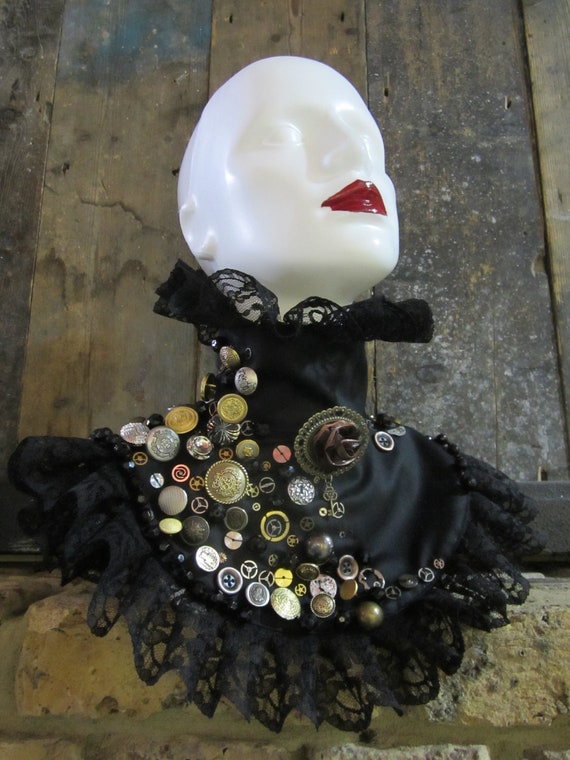 A guaranteed unusual look. It looks like it would fill in well some of the scoop-necked tops prominent in classic Victorian gothic outfits.
Happily for those of us who've left our monochrome days behind but still love the formality of pre-War tailoring, it's not all black all the time, as this gorgeous selection demonstrates: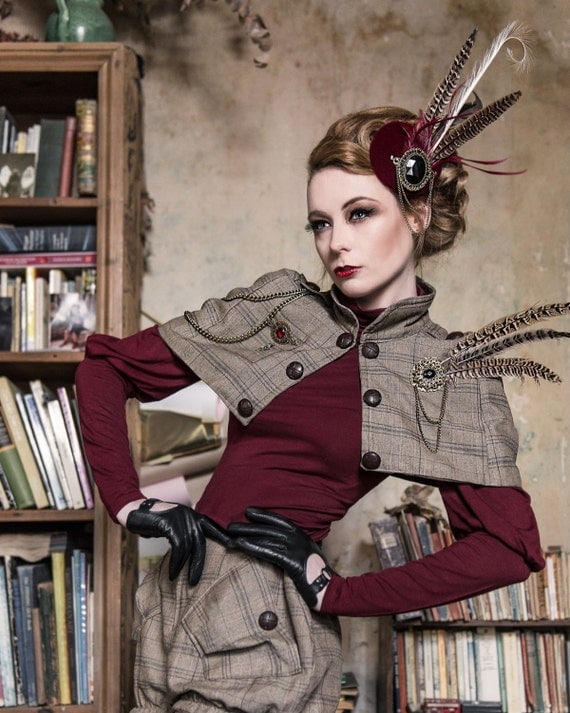 Black Mirror Design are a UK business, specialising in steampunk and pin-up clothing, and trading on Etsy.