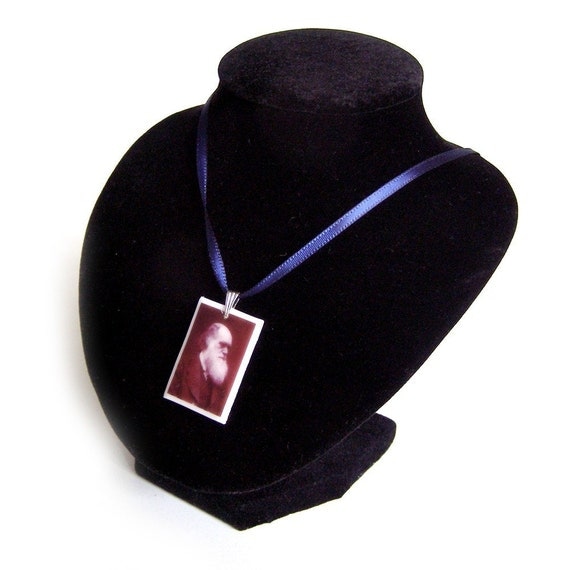 Quite some time ago we at Mymble's Daughter realised there simply wasn't enough Charles Darwin-based jewellery in the world. Without further ado, this state of affairs was rectified, and everything from the godfather of evolution's tree of life to his magnificent cascading beard became a joyous focus of our pendants and charms. It's rather wonderful how many of these we've sold to students, scientists, and, in particular, teachers in the more rigorously anti-evolution parts of the USA…
Anyway! What with autumn swimming around again, and trees (in the UK) becoming, er…more branch-y and visible again, much like Darwin's Tree of Life (THIS IS NOT A TENUOUS LINK BUT A WELL-TIME PIECE OF FASHION INFO HONEST), it seemed like a fine time to share the best of our Darwin collection with you fair faschionistas. Sadly, due to its one-of-a-kind nature our freshwater pearl and portrait epic statement necklace is long gone, but here's a fine capsule collection for all eventualities: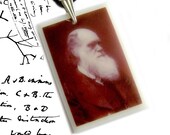 1. Charles Darwin Portrait Pendant. Magnificent beard and all…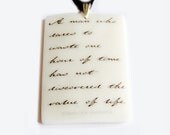 2. Life Instructions: Charles Darwin Quote PENDANT .. 'A man who dares to waste one hour of time has not discovered the value of life'.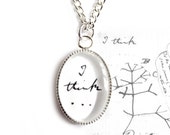 3. I Think – the bicentenary necklace with silver plated charm. As the listing will gleefully tell you, this piece was once featured in no less than VOGUE itself…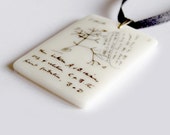 4. Tree of Life Pendant In mid-July 1837 Darwin started his 'B' notebook on Transmutation of Species, and on page 36 wrote 'I think' above the first evolutionary tree. This is a reproduction of that page in Charles Darwin's notebook in pendant form.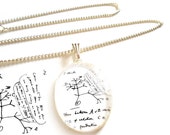 5. Transmutation of Species – Tree of Life Necklace. This is a reproduction of that same page of Charles Darwin's notebook in charm necklace form. It's nice to have variety of form, even when the content is already perfect, right?
And because tenuous links are my favourite, have an only-natural-world-related-to-Darwin pimping of our newest, and, to my mind, greatest latest piece – the PUNTASTIC Bee Swift .. Bird and Bee Symbol Pun Pendant!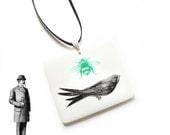 I bet Darwin would've loved a pun. Don't tell me otherwise.